• Janean Parker • 3 Feathers • Dry skin • emu oil • emu oil products • emu products • Essential Fatty Acids • face care • lip balm • lip care • moisturizing • skin care • sunburn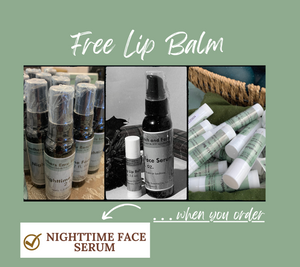 Free lip balm with order of face serum
---
• Janean Parker • 3 Feathers • body lotion • dry hands • Dry skin • emu oil • emu oil products • Essential Fatty Acids • hand lotion • skin care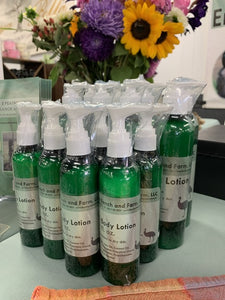 $3 off our Hand & Body Lotion 8 oz…Winter is very hard on your skin, whether it is ice storms during our (mostly) mild Washington winters, the harsher stuff faced by tough midwesterners, or even the iguana-freezing cold snaps of Florida. It has been a tough winter. Treat your skin to loving care with our amazing emu oil lotion. Most emu oil lotions have only a small amount of emu oil added, but we make our lotion with lots and lots of emu oil.   Over half of the ingredients (excepting the pure distilled water) and over 2/3 of the...
---
• Janean Parker • 3 Feathers • emu eggs • Emu hatching • emu news • emus
We are breathing a HUGE sigh of relief!!! We had a bit of a scare during the last storm and power outage—a tripped breaker meant our incubators got dangerously cold and we were fairly certain (well, Tony was absolutely certain) we had lost all of our eggs in the incubators—they were full up with 9 trays of eggs so we were almost in tears!!!! Heartbreaking days. But… we just kept turning them and watching and hoping against hope… and OH MY GOODNESS—they have started to hatch. So…prayers answered and I am so thankful for it!!! Just love these little wobbly...
---
• Janean Parker • 3 Feathers • buy local • emu news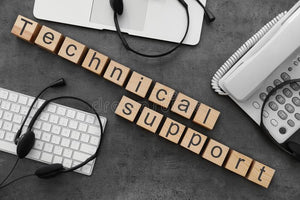 We had a temporary interruption in our email services today, October 16, during an upgrade.  But good news:  all is working now.    If you emailed us today and do not get a response, please try again and accept our apologies for any trouble.   Thanks, Your customer support team-  i.e. Janean and Tony!  
---
• Janean Parker • 3 Feathers • 3feathers • buy local • christmas gifts • emu news • emu oil • emu oil products • skin care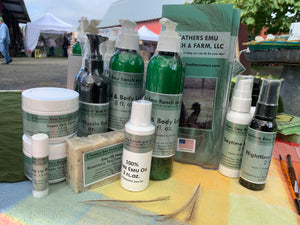 We are all finished with markets this season and settling in to a lovely fall. Thank you to everyone that came by to say hi at the Chehalis, Centralia, Tumwater, and Astoria markets. All our products are available online except our emu meat and we are working this fall to get our shipping sorted out so we can sell that online as well. In the meantime, if you are looking for meat, give us a call--we have finished processing and our freezers are full.