3 Feathers News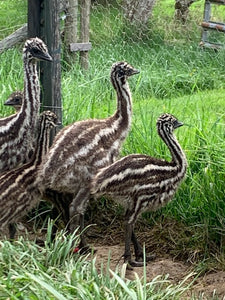 If you are looking for emu chicks we still have some available. We have contacted everyone on our waiting list, and did not hear back from many, so if you...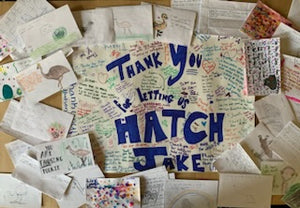 A shout out to the Mason Middle School in Tacoma and Ms. Erica's 6th grade class. They took the responsibility to incubate some big green emu eggs from our farm...
At Our Ranch...
nestled in the Deep Creek valley of western Washington, we have been raising emus since 2009. Our mission is to provide you with premium emu oil products as an alternative or skin conditions and soreness. Emu oil has an extraordinary effect on your skin. Emu oil contains Omegas 3, 6, and 9. It is this unique combination of fatty acids that give emu oil its therapeutic properties. Emu oil is transdermal, bacteriostatic, and hypoallergenic. It will penetrate deeply into your skin to help soothe sore joints and muscles and give you silky smooth skin.
Newsletter Signup
We invite you to sign up to receive periodic email newsletters at 3 Feathers Newsletter Signup. You will get info on sales, events, new products, and just interesting stuff going on at the farm. We promise to send only periodic updates.