• Janean Parker • emu eggs • Emu hatching • emus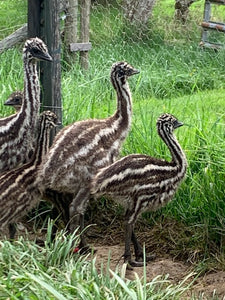 If you are looking for emu chicks we still have some available. We have contacted everyone on our waiting list, and did not hear back from many, so if you have not gotten an email from Tony, please reach out. Or if you are still looking, please do the same. Please talk to Tony and calling in the afternoons is best: 360-748-3031.
---
• Janean Parker • emu egg • emu eggs • Emu hatching • emu news • emus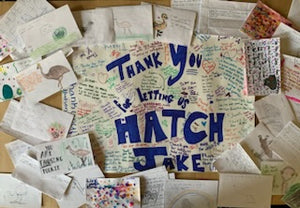 A shout out to the Mason Middle School in Tacoma and Ms. Erica's 6th grade class. They took the responsibility to incubate some big green emu eggs from our farm this spring as part of their Biology study. As you know from reading our Facebook posts these past months, hatching emus isn't easy. They were successful and helped welcome a new wobbly head into the world. This is "Jake", who has come back to the farm after the special care he received from all the students. They learned all about emus and we are very proud!!
---
• Janean Parker • alpha gal • emu meat • emu products • red meat allergy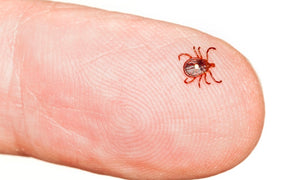 We love our emu meat and eat it regularly in place of beef, pork, venison, and more. But for those with alpha gal allergy, a largely unknown allergy to mammal meat caused by a tick bite, these other red meats are off limits and emu (or other ratites) are their only source of red meat.       So what is it?  How do you get it? And how do you know if you got it?? It turns out, those answers aren't so clear and it is still often misdiagnosed or even denied by some medical providers because of the huge variability in symptoms.  But the consequences of having it can impact...
---
• Janean Parker • 3 Feathers • Dry skin • emu oil • emu oil products • emu products • Essential Fatty Acids • face care • lip balm • lip care • moisturizing • skin care • sunburn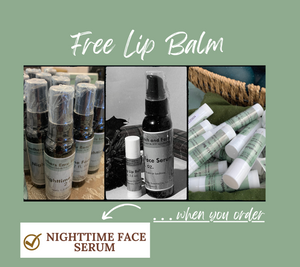 Free lip balm with order of face serum
---
• Janean Parker • 3 Feathers • body lotion • dry hands • Dry skin • emu oil • emu oil products • Essential Fatty Acids • hand lotion • skin care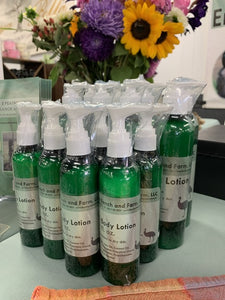 $3 off our Hand & Body Lotion 8 oz…Winter is very hard on your skin, whether it is ice storms during our (mostly) mild Washington winters, the harsher stuff faced by tough midwesterners, or even the iguana-freezing cold snaps of Florida. It has been a tough winter. Treat your skin to loving care with our amazing emu oil lotion. Most emu oil lotions have only a small amount of emu oil added, but we make our lotion with lots and lots of emu oil.   Over half of the ingredients (excepting the pure distilled water) and over 2/3 of the...